Parent Social Media Night Jan 26 at 6:00 P.M. Acompanenos a nuestra noche de Padres para las redes sociales. 26 de Enero a las 6 P.M.
ALL HS Basketball games for this Thursday(Jan. 20), Friday(Jan. 21) and Saturday(Jan. 22) have been cancelled. I am in the process of rescheduling these games and will let everyone know when I get those new dates.
Athletics for this week: Tuesday, Jan. 18th-- HS Basketball against Monte Vista game starts at 4:00pm MS Basketball against Centauri game starts at 4:30pm Thursday, Jan. 20th-- HS Basketball against Sangre (NO Boys Varsity) games start at 5:00pm MS Girls Basketball @ Alamosa game starts at 4:30pm HS Wrestling @ Del Norte matches start at 5:00pm Friday, Jan. 21st-- HS Basketball against Trinidad games start at 11:00am MS Girls Basketball @ Sierra Grande games start at TBD Saturday, Jan. 22nd-- HS Basketball @ Crested Butte games start at 11:00am HS Wrestling @ Northfork MS Girls Basketball @ Sierra Grande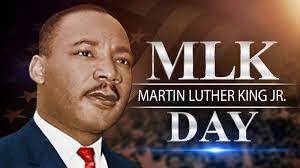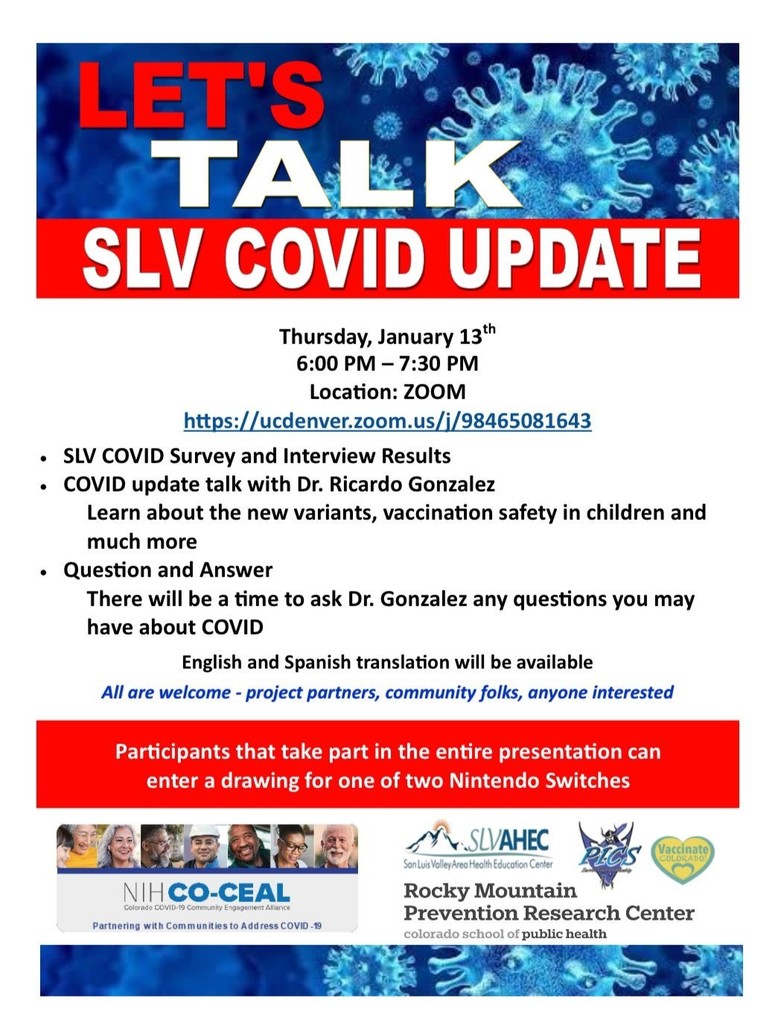 Thank you school board members for serving our students and for representing the entire community! January is School Board Recognition Month! CCSD is fortunate to have such an amazing Board of Education supporting our students and staff! #CenterBOEistheBEST!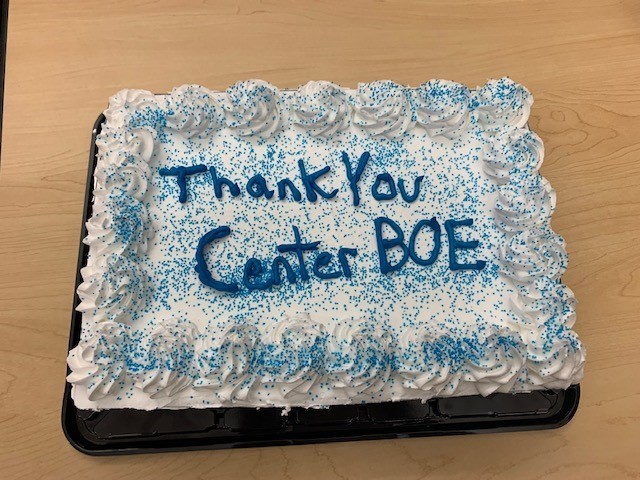 The JV Boys game against Del Norte tonight has been canceled. We will play JV Girls at 4:30, followed by Varsity Girls at 5:30, then Varsity Boys around 7:00pm. Come support your Viking Basketball players.
We will be testing anyone, student or staff, that would like to be tested for COVID-19 when we return to school on Monday. Parents, please print and complete a consent form for testing at the link below and have your student turn it in to the office Monday morning. You will be called if the result is positive. You can also sign your child up for weekly (serial) testing at the link below if you would like.
https://sites.google.com/center.k12.co.us/schoolnursecorner/covid-testing?authuser=0
Estaremos evaluando a cualquier persona, estudiante o personal, que quiera hacerse la prueba de COVID-19 cuando regresemos a la escuela el lunes. Padres, por favor imprima y complete un formulario de consentimiento para la prueba en el enlace a continuación y pídale a su estudiante que lo entregue a la oficina el lunes por la mañana. Se le llamará si el resultado es positivo. También puede inscribir a su hijo para las pruebas semanales (en serie) en el enlace a continuación si lo desea.
https://sites.google.com/center.k12.co.us/schoolnursecorner/covid-testing?authuser=0

Happy New Year! We are excited to see everybody on Monday, Dec. 10th to kick off the second semester. Please take a look at the first CoF for the year @
www.center-of-focus.com
. We will have COVID testing available Monday morning for students and staff that are interested.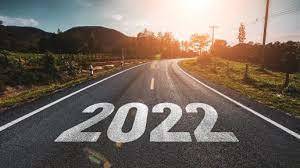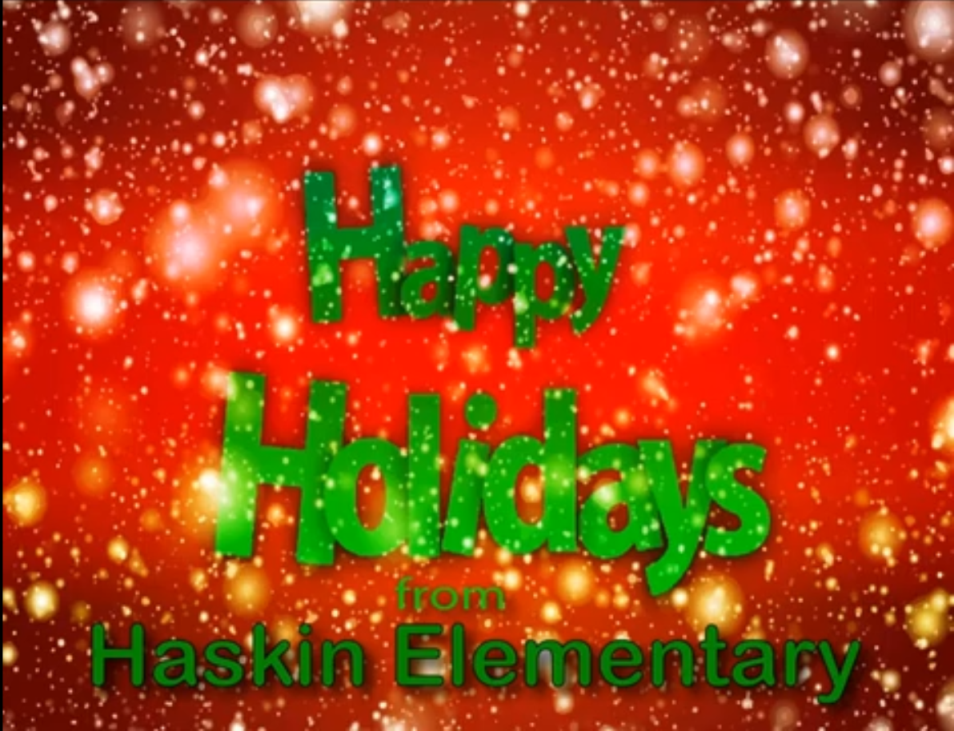 Please enjoy our Haskin Elementary Winter Performances! ¡Por favor, disfruten de nuestras presentaciones de invierno de la escuela primaria Haskin!
https://youtu.be/o-i_HsY5I7M
Recompensaré a los estudiantes MS por mantener todas las calificaciones aprobatorias durante el primer semestre. Para su recompensa, los llevaré a Hooper Pool el miércoles 22 de diciembre de 12:45 pm a 4:45 pm. Los estudiantes deberán ser recogidos en la escuela entre las 5: 00-5: 30pm. Quiero decirles que agradezco todo su apoyo durante este primer semestre. Se le ha entregado una carta a cada uno de los alumnos que califican para realizar el viaje.
I will be rewarding MS students for maintaining all passing grades for the 1st Semester. For their reward, I will be taking them to Hooper Pool on Wednesday, December 22nd, from 12:45pm – 4:45pm. Students will need to be picked up at the school between 5:00-5:30pm. I want to tell you that I appreciate all of your support during this 1st semester. A letter has been handed out to each one of the students that qualifies to go on the trip.

CCSD is on a regular schedule today. Please travel safely. There are extremely high winds in areas causing low visibility. Take your time coming in and we will excuse staff and students who need to wait and come in late. Be safe!

I made a mistake on the last day of the semester. It should be December 22nd. I am sorry for the error. Mr. Jones

Center HS quarterly finals will be next week (Mon-Wed). Each student must attend school for their quarterly finals in each class. Winter break for students starts Dec. 21 through Jan 9th. Thanks! Mr. Jones